Fitch Ratings confirmed the company's long-term rating of BBB (internationally) and A (nationally) in April 2015. In the same year, in October, Fitch Ratings affirmed the ratings of Enea in connection with the acquisition of LW Bogdanka. Also, the agency EuroRating confirmed in April 2016 years long-term rating of BBB of the company and the rating outlook as stable.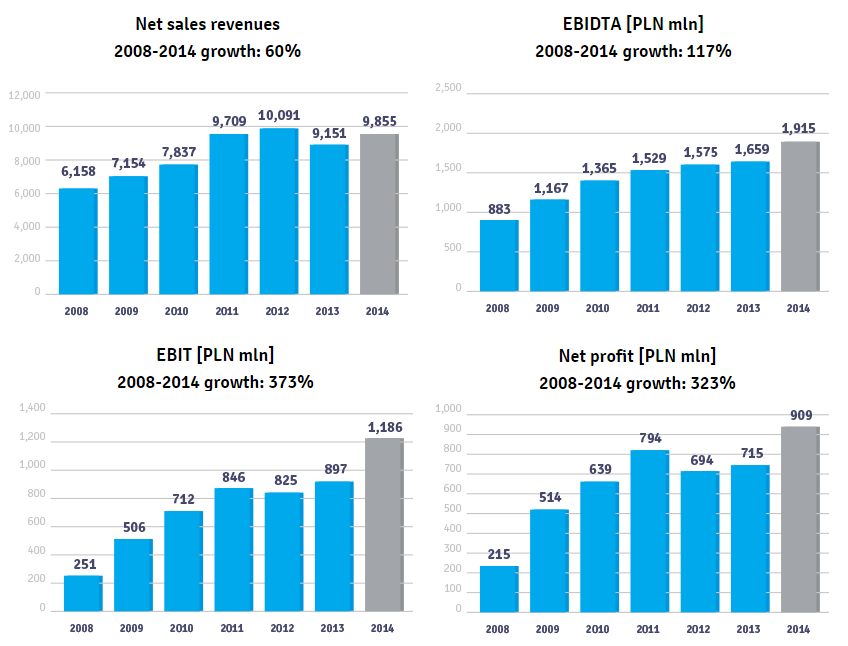 Cumulative dividend per share [PLN]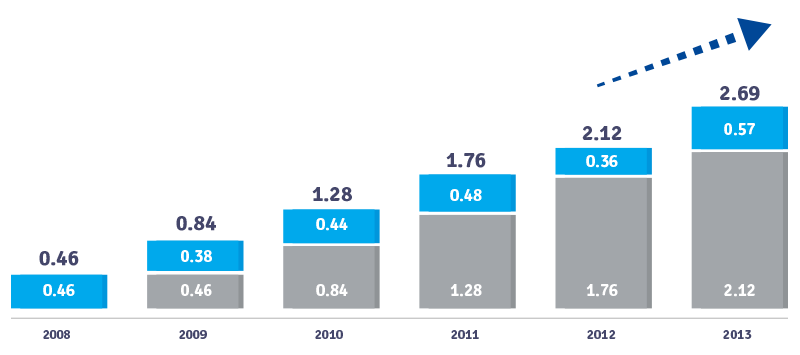 In 2015, Enea paid to ten customers compensation for non-compliance with laws and regulations concerning the provision and use of products and services of the total amount of 45,048.17 PLN.
On December 31, 2015, the Office of Competition and Consumer Protection (UOKiK) issued a decision No. RWA-28/2015 stating that Enea SA had applied in the previous year the practice of misleading consumers with regard to electricity prices: without taking into account the tax on goods and services. UOKiK said, however, that this practice was discontinued on April 1, 2014. Therefore, no fine was imposed on Enea.
Detailed financial results for 2015 - go to the annual report.