Strategic goals and standards of Client service
We develop our business for our customers and we implement for them strict service standards. our mission, strategic goals and defined standards of customer service underline the importance of continuous improvement of the quality of relationships with customers.
Mission:Enhancing the Group's value through building Customer confidence
Objectives of 2015 strategy associated with customer relationship:
Perspective of the customer
Building long-term relationships with clients. Making effective offers of products / services and providing support tailored to the expectations of customers.
Perspective of internal processes
Efficient internal and external customer service.
Perspective of intellectual capital
Building organizational culture focused on internal and external customer needs.
aa

Principles of contact with clients are determined by our standards:
"Standards for Customer Service in Contact Centre"
"Standards for Customer Service in Customer Service Centre"
"Standard of working in the Office of Support of Customer Service"
"Standard of working in the Office for Settlements"
Click and explore principles that we have agreed to follow for the better quality and standardization of cooperation with the customer.
Procedures for determining the connection conditions and concluding agreement
Procedures for execution and settlement of the connection
Procedures for changing supplier
Program of Providing a Non-discriminatory Treatment of the Enea Operator Sp. z o.o. Distribution System Users
Procedure for collection and analysis of data concerning the process of connecting Customers
Manual for calculation of distribution services billing corrections in Enea Operator Sp. z o.o.
Instruction of transmission and maintenance of the distribution network
Instruction for receiving and recording Customer requests, processes of Customer service and complaints of provided services
Principles of debts recovery
Rules of debt releasing, writing off overdue and uncollectible receivables and performing revaluation write-downs of receivables
Procedures for connection and concluding agreement for provision of electricity distribution services for micro-installations
Procedures for inspection of measurement systems, abiding by the agreements and the accuracy of settlements by representatives of Enea Operator Sp. z o.o.
Tariff for electricity distribution services Enea Operator Sp. z o.o.
Templates for correspondence with Enea Operator Sp. z o.o. Customers
Principles for determining the connection power and determination of the connection fee for multi- unit buildings
Principles for determining the connection power when ordering by Customers contractual capacity
Rules for connecting renewable energy sources Principles of implementation of the General Distribution Agreements for comprehensive services
Settlement rules of electricity distribution services resulting from the change in the definition of the final customer
Procedure of Client service
Standards for Client Service in Contact Centre
Procedure for handling complaints
Instruction of user testing and expert opinions of electric meters Manual of repair and legalization of electricity meters
Integrated Quality Management System, Environmental, Health and Safety in accordance with the requirements of PN-EN ISO 9001:2009, PN-EN ISO 14001:2005, PN-N-18001:2004, OHSAS 18001:2007, within: generation and trade of electricity, generation, transmission and distribution of heat.
Strategic initiatives related to customer service implemented in 2015.
Inicjatywy strategiczne związane z obsługą Klienta zrealizowane w 2015 r.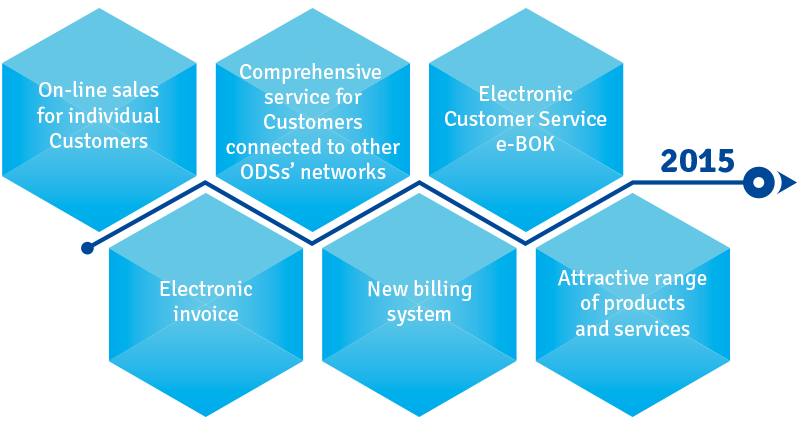 Standards of all our actions affect customer satisfaction
Thinking about the needs of its customers, Enea is not only expanding the offered services and forms of contact. Meeting the needs of our clients means as well the quality of production processes and increase of generation capacity, provision of electricity and heat in a reliable, safe and environmentally friendly manner. Moreover, Integrated Quality Management System has an important role in maintaining the best standards of action.
Awards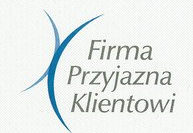 In 2015, we received again the award of a Customer Friendly Company mainly thanks to the customer studies which were part of the process of granting awards. We received high marks in the following categories: customer satisfaction with the quality of service and meeting their expectations and needs.
G4-15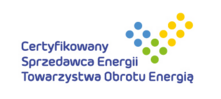 We belong to the group of companies awards with the Certificate of Energy Suppliers of the Association of Energy Trading. This certification confirms that we adopted the Code of Good Practices of Energy Suppliers and that we were positively assessed during the audit. The audit was conducted by the external certification body TÜV Rheinland Poland. The introduction of the certificate on the market was preceded by the education and information campaign "Choose wisely. Check out who sells you the energy." Only seven out of the 400 companies with a license to sell electricity on the Polish territory received this title. Our company is one of them.
Availability and friendly service
Enea Centrum is responsible for the quality of contact with customers. Thanks to this solution, we develop more channels of communication with customers. We would like to make the contact with us and the principles of cooperation friendly to our customers.
We also implement a modern billing system and customer relationship management (CRM).
We keep 31 Customer Service Centres. In 2015, we opened the first Customer Service Centre in the mall (Malta Poznan).
31 modern, comfortable Enea Customer Service Centres
Poznan district: 8
Bydgoszcz district: 6
Gorzow district: 4
Szczecin district: 6
Zielona Gora district: 7
We are expanding our hotline by 20 positions and 60 telephone channels. We hired 100 additional employees to support it. We extended the working hours of the hotline, which is now open from 6.00 am to 10.00 pm every day (except Sundays).
Nearly 2.5 million customers in the Comprehensive Customer Service System
In 2015, we introduced modifications in the area of customer service, which completely changed the use of the services offered by our company. In a short period of time, we made a lot of organizational changes in the area of information technology, as well as changes in the invoice shipping, new numbers of individual customer accounts and new channels of contact and billing. New modern electronic Customer Service Centre (eCSC) constituted a particular challenge. It involved the safe transfer of data of almost 2.5 million customers from several old systems to one Comprehensive Customer Service System, that provides comprehensive support via each channel of contact. Data transfer and implementation of the system in each location were conducted in stages in 2015 and ended in March 2016.
Electronic Customer Service Centre (eCSC) available for all Enea customers
From April 1, 2016, the electronic Customer Service Centre (eCSC) has been available for all Enea customers. Quickly, efficiently, without leaving home and from anywhere where Internet is available - this is how the electronic Client Service Office works. It is a solution that significantly facilitates the contact and the use of the services of Enea. With the new system, after logging in, you can, among others, check the current status of invoices, check balances and payment terms, pay invoices, purchase codes for prepayment meters and contact Enea.
Benefits for customers
Starting eCSC functionality, which allows customers to:

Make payments for energy online,
Purchase codes for prepayment meters,
Check the current balance of payments,
The launch of the eInvoice service and direct debits,
The possibility to purchase codes for prepayment meters and to pay energy invoices in the hundreds of network Via Moje Rachunki points (grocery stores, gas stations),
The possibility of receiving a summary invoice,
Free transfers from several thousand Pekao SA bank branches (for individuals) and PKO BP (for business customers) throughout the country.
The changes required appropriate organizational preparation, conscious and consistent implementation of various functions and adequately prepared and carried out communication with customers who could feel the temporary inconveniences associated with so many changes. Reconstruction of customer service has been carried out successfully whereas reliable and consistent communication helped our customers understand our goals and the need to introduce such changes as well as the challenges that the entire organization faced.
Difficulties encountered during data migration:
Postponing the date of receipt of the invoice,
Extending the time for dealing with complaints,
Inability to verify whether the payment is made by the Client,
Inability to issue a correction invoice.
In addition, all employees of departments of customer service, billing, debt collection, regardless of location, are already working in one billing system, using the same data and tools.
However, the primary benefit of the project is to obtain a central database of over 2.4 million clients and to introduce low-cost remote channels of contact with customers (eCSC, eInvoice), as well as to lay the foundation for further development of support systems for customer service, for example CRM.
The new website www.enea.pl is an important communication channel.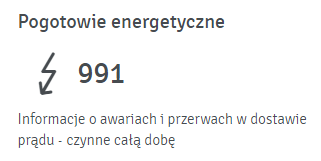 ENERGIA+
We try to facilitate the choice of products that best fit their needs. Our customers use the website www.energiaplus.pl. It is a server dedicated to offers and promotions for businesses and individual customers. It is complemented by the Facebook profile of the same name. Customers receive the latest information available about our packages combining sales of energy with additional services, thanks to which we take care of the comfort and safety of customers.
We want to take care of the satisfaction and loyalty of our customers by offering to them a range of varied and attractively priced products. In October 2015, Enea launched a new online sales channel. Individual customers of Enea can already conclude agreements on the Internet with a guaranteed fixed price for energy and additional benefits such as ENERGY + Health, ENERGY + Fixed price and ENERGY + Savings.
We combine an offer to buy energy with diverse packages of additional services. We offer, among others, fixed energy prices combined with a professional service of an electrician or with a package of specialist medical care.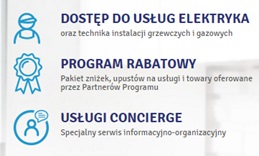 In 2015, we introduced an "Assistant Package" for business customers. It combines the purchase of energy with services supporting business and insurance.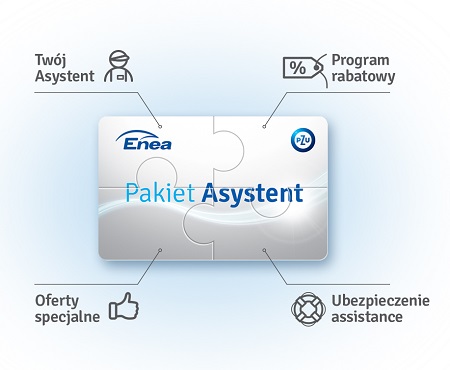 We also organize promotions and lotteries for individual and business customers. In 2015, the lotteries included awards, such as a year of energy for free, a car, tablets, etc.:
ENERGY + Prizes - for individuals
ENERGY + Double benefit - for small companies
ENERGY + Active life. Our customers could increase their chances to win by voting for the triathlete in the ENEA GRAND TRI pall
Efficient energy supply network
Thanks to our investments, repairs and upgrades, we provide access to electricity to customers of six provinces: Wielkopolska, Zachodniopomorskie, Kujawsko-Pomorskie, Lubuskie and a part of the provinces of Lower Silesia and Pomerania.
We care about the reliability of the network and, if necessary, we guarantee possible liquidation of any failure in the area of 58.2 thousand km2 of the north-west of the country where our distribution network operate. It consists of 134,000 kilometres of distribution lines with connections and 37,000 electromagnetic stations
Area of energy distribution of Enea Operator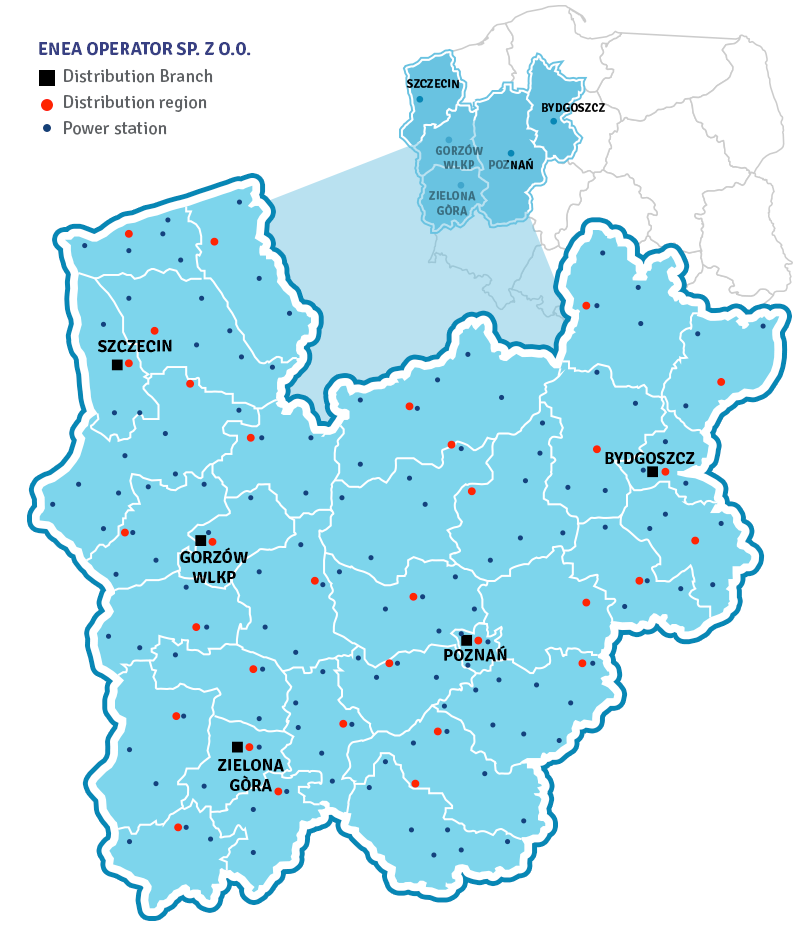 In 2015, we faced a number of weather anomalies that caused network failures. Our specialists repaired the damage caused by, among others, the January hurricane Felix, in March by the hurricane Niklas and by very intense storms in July, August and September. Therefore, we recorded the greater number of local power outages compared to 2014.
Time rates of interruptions in the supply of electricity for years 2013 and 2015
| Rate | 2013 | 2014 | 2015 | unit |
| --- | --- | --- | --- | --- |
| Number of customers | 2,438,037 | 2,460,758 | 2,487,023 | [pcs.] |
| SAIDI* for scheduled breaks | 127.39 | 106.09 | 110.19 | [min.] |
| SAIDI* for unplanned breaks, including breaks following disasters | 415.33 | 223.49 | 410.05 | [min.] |
| SAIFI** for unplanned breaks, including breaks following disasters | 4.21 | 3.21 | 5.43 | |
| SAIFI for scheduled breaks | 0.51 | 0.47 | 0.51 | |
*SAIDI is an average index of systemic long and very long break in electricity supply, determined in minutes per customer.
**SAIFI is an average index of systemic frequency of long and very long break in electricity supply.
Data safety
When serving so many individual and institutional customers, we pay special attention to the rules of data protection. We strictly follow the policies and procedures that protect the personal information of our customers.
Examples of regulations that help us ensure data security:
"Security rules within processing of personal data in the Enea Group"
"Instruction of IT system management which processes personal data in the Enea Group"
"IT security rules in the Enea Group"
The registration of each agreement of Enea Operator with clients to ensure the protection of personal data.